Discover more from Ovahi
Innovation and technology analysis, grounded in reality. I might be writing more about blockchain and crypto but I will also delve into other topics such as angel investing trends and corporate innovation.
It's time for collaborative finance.
Saving Circles can smooth unsteady incomes hit by COVID-19.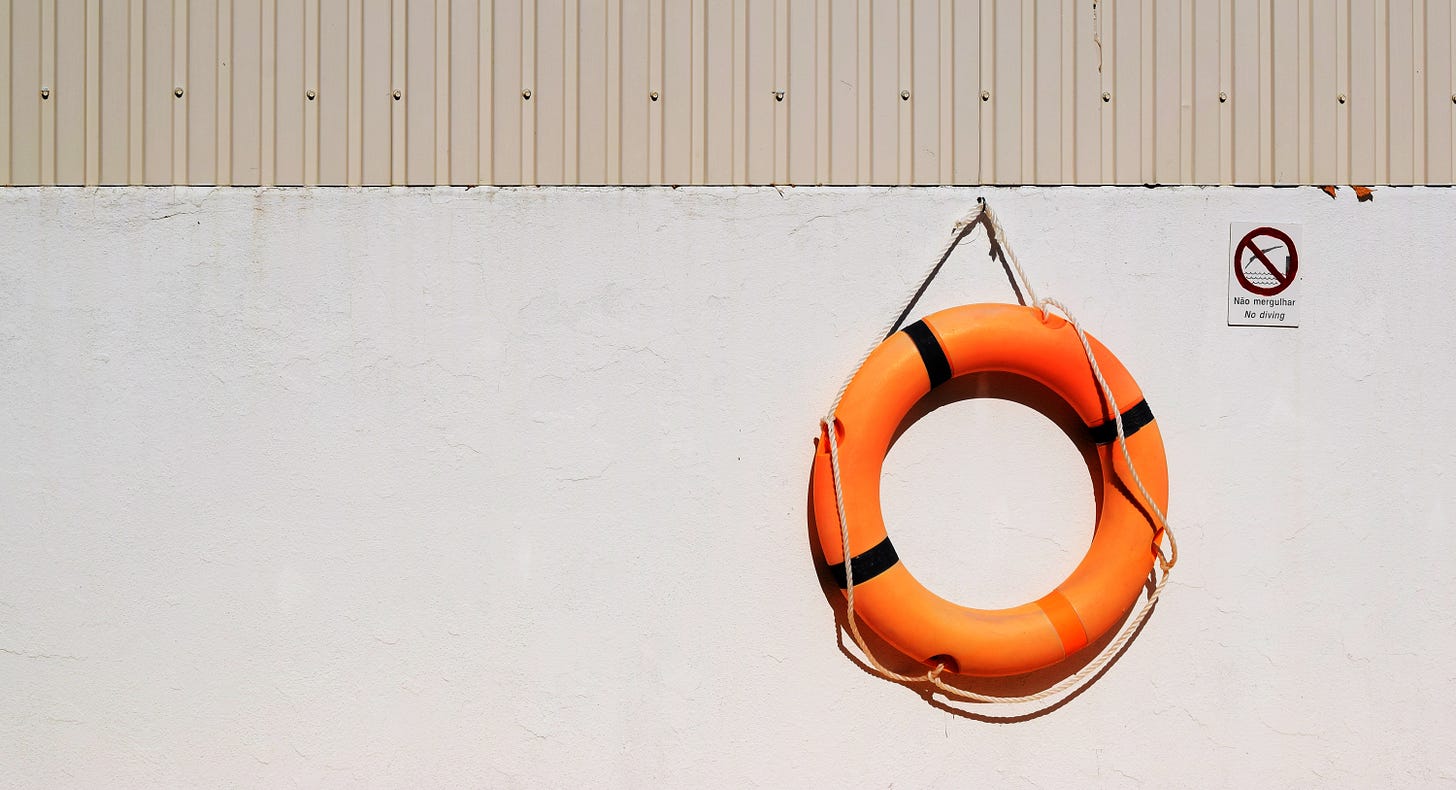 COVID-19 government relief packages aim to lessen the burden on the many who will lose their jobs or suffer income reductions. Will these measures be enough given the protracted situation? For many, probably not. People can adopt an age-old communal money-saving practice to help smooth their finances. The idea is simple, and it works; it's part of life in many countries and dates back to 200 BC!
This practice goes under many names around the world. In India, it's called a Chit fund, and in Latin America, it's called a Tanda. The academic term for it is Rotating Savings and Credit Association (ROSCA). In North America, let's call it a "Saving Circle."
What are Saving Circles?
A ROSCA, or Saving Circle, is an informal group formed by a set of participants who agree to make regular monetary contributions to a fund that is then given to each contributor in rotation. A Saving Circle's primary purpose is to pool funds from multiple participants to prop up financial security for all those involved.
In addition to their economic merits, Saving Circles are, by design, a social activity bringing people closer together.
How do Saving Circles work?
In its purest form, a Saving Circle is led by an organizer who assembles a group of people. This organizer may be the person in need of a loan, or she may know others who could use financial support. The individuals in this group – usually 10 to 12 people, but at times many more – regularly contribute a predetermined fixed amount to a fund, which rotates at regular intervals to each participant in turn.
The number of Saving Circle participants, the regularity of the distributions, and the fixed amount contributed are determined based on the needs of the group. For example, if the Saving Circle is established because the organizer requires a lump sum of $1000, the organizer would gather nine people whom he believes to be credible and trustworthy and require that each participant, including the organizer himself, contribute a fixed amount of $100 at each period. At the end of the first period, the organizer will be able to take home his lump sum of $1000. Another member, according to the agreed sequence, will take home the $1000 collected in the following period. This continues until everyone has had a turn with the pot. If distributions are made monthly, the Saving Circle will last ten months, after which the Saving Circle disbands.
It's common for Savings Circles to auto-renew indefinitely and for people to be part of more than one Saving Circle simultaneously.
The sequence of rotation in which participants obtain the funds can be determined in several ways. Typically, the organizer, in exchange for undertaking the administrative duties of organizing the Saving Circle, will receive the pot first. Some Saving Circles rotate the funds to the remaining members by random assignment or by polling the participants on their preferred placement in the sequence.
Saving Circle participants are, in effect, both borrowers and lenders. They are lenders until they receive their pot, at which point they become borrowers.
What are the benefits of Saving Circles?
Economic benefits:
Lump-sums received are effectively zero-interest loans and are cheaper and less risky than payday loans or taking on extra debt. The lump-sum pots can help pay rents, mortgages, credit card bills, and student loans.

Pooled funds can be raised on short notice, crucially helping people meet their immediate obligations.

Saving Circles provide a powerful way to force participants to save regularly. Social pressure works.
Social benefits:
Participants feel less isolated as they work together to relieve financial burdens.

Saving Circles offer a meaningful way for groups to rally to support those in need in a way that is not seen as a handout; instead, it's a collaboration.

Creating a safe space for friends, family, and coworkers to openly discuss financial struggles and goals, undoubtedly leading to better information-sharing and problem-solving.
How can I organize a successful Saving Circle?
Invite participants (family, friends, or coworkers) who you know and trust. They must be "good for it."

Determine the frequency (e.g., weekly or monthly) and contribution amount. A good starting point would be to pick an obligation to tackle, like a credit card payment or rent, and use that to determine the lump-sum payout of the Saving Circle. In North America, lump-sum payouts in the $1,000 to $2,000 range would make a difference to many people. This translates to ten people contributing $100 to $200 or five people contributing $200 to $400 per period.

Use WhatsApp or Facebook Messenger group chats for communication, reminders, and to share success stories or air concerns. It would be good to set sharing guidelines within group chats; you don't want irrelevant memes flooding group chat windows.

Use free or cheap money transfer methods like Venmo in the US or Interac e-Transfer in Canada.

Determine and agree on the sequence of payouts. As mentioned above, the first person to receive a payout could be the one most in need or the organizer. Payout schedules could also be determined by random draw or by simply asking participants where they want to be in the schedule.

Set up a simple to follow tracker sheet that lists participant names, contribution statuses, dates of distributions to each person, and Venmo usernames or email addresses. I've seen organizers use photos of tracker sheets as group chat icons.

Studies have shown that ROSCA default rates are very low due to social pressure dynamics. Selecting the right participants and agreeing on the payout schedule will considerably minimize defaults. That being said, the organizer must make every effort to ensure timely contribution payments.
I'd like to learn more…
To learn more, please visit www.smoothmyfinances.com; you can sign up for a free call to get you started on your first Saving Circle. I've studied ROSCAs for several years now and am a believer in their ability to get people through financial hardships. I'd like to spread this knowledge to as many people as possible as my contribution during these difficult times.
=====
Sources: