Discover more from Ovahi
Innovation and technology analysis, grounded in reality. I might be writing more about blockchain and crypto but I will also delve into other topics such as angel investing trends and corporate innovation.
Here are Toronto Startups' Top Cutting-Edge Technologies
[Disclaimer: the analysis and views expressed in this article are solely my own unless stated otherwise.]
Last week, I published an article that analyzed 265 Toronto startups that made it through my angel investment pipeline. I want here to continue the analysis by looking at the cutting-edge technologies that those startups used and/or are offering to their clients.
Here's a chart showing the top cutting-edge tech: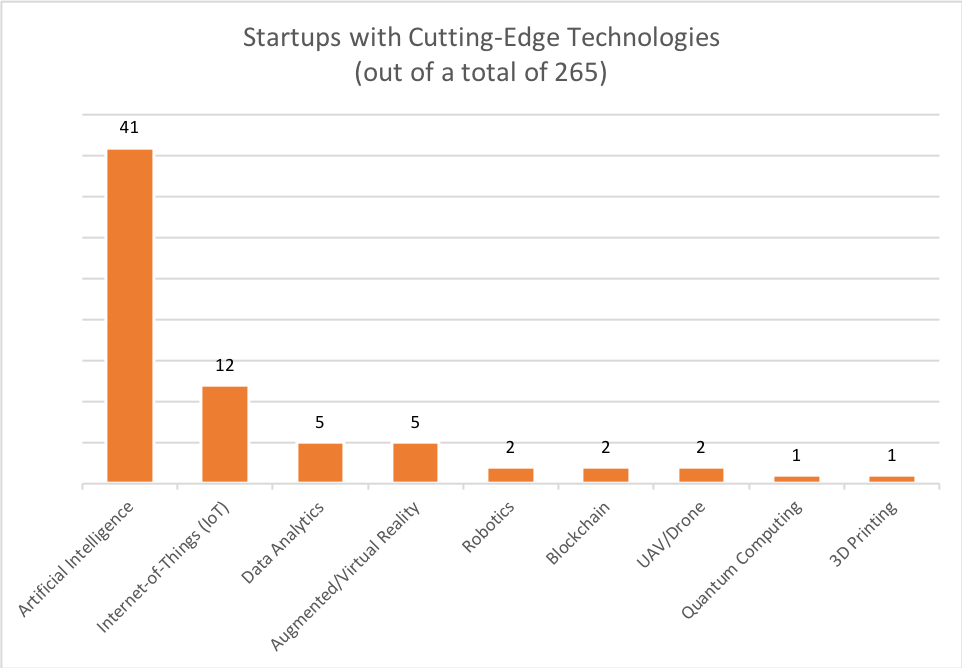 Some commentary:
Toronto is one of the world's leading centres in Artificial Intelligence, so it's no surprise that AI was well represented. Entrepreneurs have some amazing applications for AI such as traffic management, an electronic nose, and human motion analysis for injury prevention. McKinsey identified 400 real-life AI use cases for industry. Toronto's AI talent are seeing the opportunity and jumping on it.

Conversely, there were only two genuine Blockchain startups out of the 265. I wrote about this earlier, Blockchain applications are not easy to come by and it seems that most of the experimentation is happening within large corporations. It's too expensive for a startup to transition an entire ecosystem to a distributed ledger. It's interesting to see that one of Canada's leading VC firms, OMERS Ventures, invested in only one Canadian Blockchain startup and two in the US. The promise that "Blockchain will change the world" will not happen anytime soon, it seems.

It would've been nice to see more startups building around cutting edge tech, but as I previously pointed out, the funding in the ecosystem is geared more towards what's profitable (i.e. Enterprise Applications and SaaS-type of startups). The incentives are not very high for entrepreneurs to pursue and experiment with risky technologies, especially non-AI.